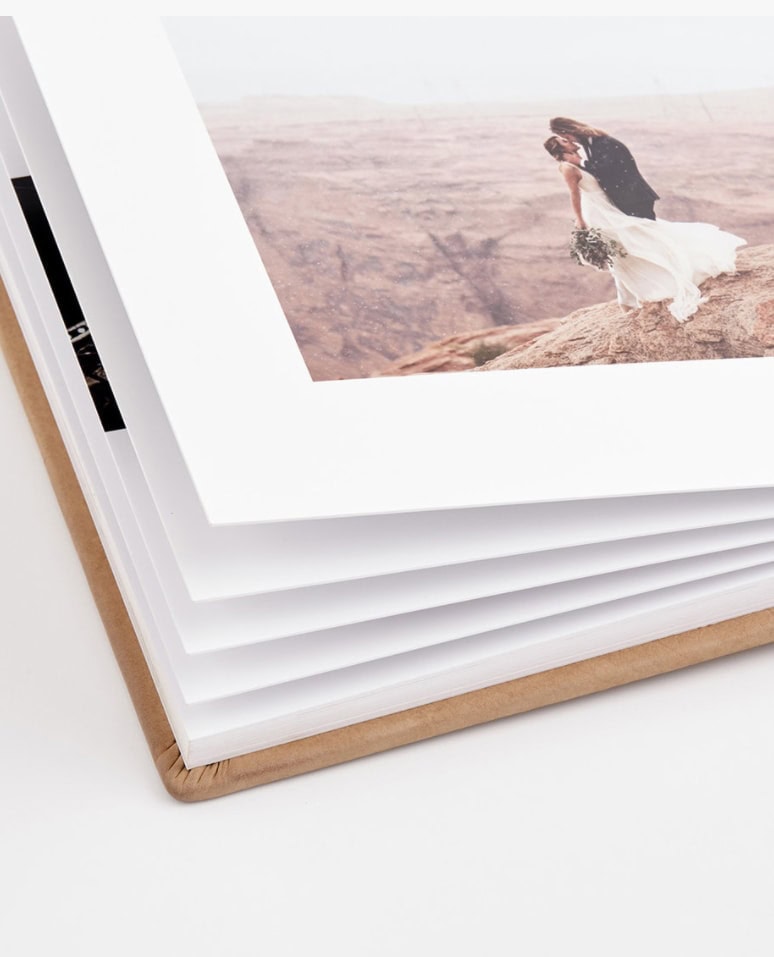 ALBUMS
Your wedding storybook
I work with Folio Albums, based in Barnsley, UK. They make beautiful handmade wedding albums with painstaking attention to detail. 
All albums include multiple cover fabric and color options, cover name debossing, and shipping to anywhere in the UK. 
A note about the number of images in an album: on average, I design with 3-4 images per spread. So for a 10 spread album, we can use up to 40 images; 20 spreads = 60 images; 30 spreads = 90 images; 40 spreads = 120 images. 
Have a look through the price list and information gallery below to find the options that suit you best. 
I hope that holding this beautiful object in your hands will keep your wedding memories with you for many years to come. 
• CLAMSHELL BOX £120
A fabric box to protect and showcase your album
• MINI ALBUM £320
Copy of your album only smaller (6x6). Great gift for parents
• CLAMSHELL BOX £120
A fabric box to protect and showcase your album
• MINI ALBUM £320
Copy of your album only smaller (6x6). Great gift for parents