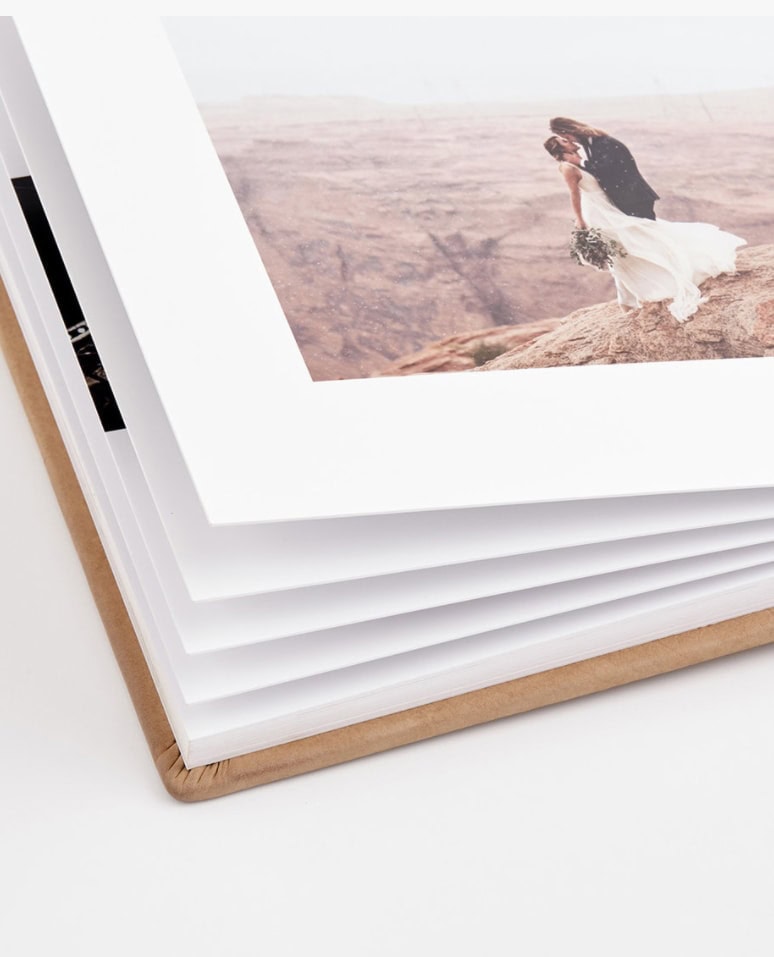 ALBUMS
Your wedding storybook
I work with Atkins Pro Lab, the oldest photo lab in Australia. They make beautiful handmade wedding albums, with a wide variety of cover material and color options. 
All albums include multiple cover fabric and color options, cover name debossing, and shipping to anywhere in Australia. 
A note about the number of images in an album: on average, I design with 3-4 images per spread. So for a 10 spread album, we can use up to 40 images; 20 spreads = 60 images; 30 spreads = 90 images; 40 spreads = 120 images. 
Have a look through the price list and Atkins color palettes to find the options that suit you best. 
I hope that holding this beautiful object in your hands will keep your wedding memories with you for many years to come. 
• PARENT ALBUM 20% discount
An identical copy of your album - a great gift for parents
• PARENT ALBUM 20% discount
An identical copy of your album - a great gift for parents